Keynote speakers (12.04)
Professor Eleonora Belfiore
Communication and Media Studies at the University of Loughborough.
Professor Belfiore's research focuses include issues surrounding the public funding of as well as the social impact of the arts.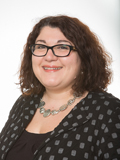 The topic of Professor Belfiore's keynote lecture is:
"Why does arts and humanities research matter? Reconciling matters of 'value' and 'impact'"
Abstract:
Scholarship in the arts, humanities and social sciences is increasingly under pressure within several national and international funding systems. Against the backdrop of contracting research funding across Europe and in other parts of the world, 'making the case' for the value of research has become increasingly important to the advocacy of the role and importance of arts and humanities research. 'Impact' – social, cultural, economic – might seem to offer a precious way forward toward articulating the public value of research. But what are the implications of using 'impact' as a proxy for 'value'? What unintended consequences might a focus on research as a step in the delivery of socio-economic or cultural changes bring forth? Drawing on my longstanding interest in exploring 'impact' in relation to both arts and culture as well as research, in this keynote, I will set out the present challenges as I see them, and offer what I hope to be a critical but hopeful vision for the future.
When and Where:
12 April 2019, Friday. 09:30 – 10:45.
Janskerkhof 2-3, Room 0.13

University of Melbourne's School of Communications and Culture.
Professor During is currently writing a book on the idea of the humanities. His broader research has covered topics including English literature, postcolonialism, secularism and the relation between literary and cultural history.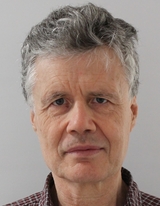 The topic of Professor During's keynote lecture is:
"The Humanities and Society"
Abstract:
This talk argues that our concepts of the Humanities have not kept up with the quite radical transformations that they have undergone over the past fifty years or so. It further argues that the Humanities are more deeply embedded in society and culture than is usually recognised and a proper understanding of this may help us combat their current, ongoing delegitimization.
When and Where:
12 April 2019, Friday. 15:30 – 16:45.
Janskerkhof 2-3, Room 0.13